West Katy RV and Boat Storage is Your Best Option in Katy!
Here's why:
Easy Access to I-10 and SH-99
Key Card-Controlled Access Gates
Well-lit, Safe and Secure
Fully Secured with High Fencing
Clean/Well-maintained Property
Well-marked Reserved Spaces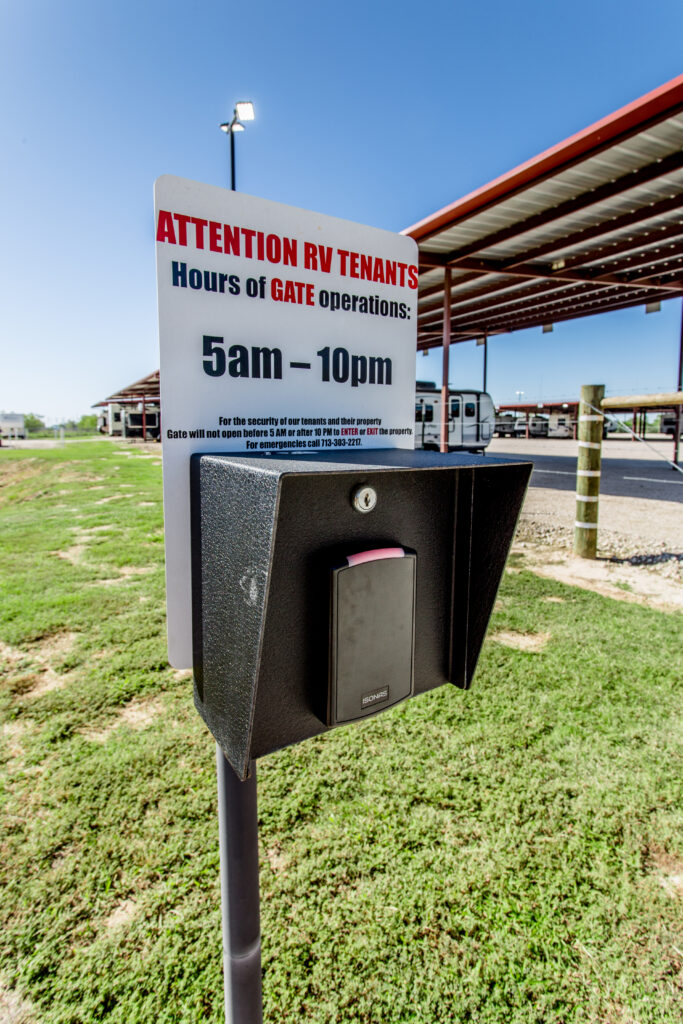 Easy Access to Your RV or Boat
At West Katy RV and Boat Storage we pride ourselves on providing state-of-the-art access to your prize possession via gated entry with access box. Spaces and driveways are extra-wide, and on-site management is knowledgeable and courteous.
Safe and Secure RV and Boat Storage
West Katy RV and Boat Storage is fully fenced and has around-the-clock security monitoring, digital video surveillance and ample lighting. This facility is the ideal solution for parking your RV or boat and is conveniently located just west of Houston, TX.
UNCOVERED SPACES
12' X 45'
$110 per month
STANDARD COVERED SPACES
12' X 45'
$185 per month
PREMIUM COVERED SPACES
20' X 45'
$225 per month
FULLY-ENCLOSED TEXAS-SIZE UNITS
20' X 45' (900 Sq Ft)
$700 per month
MOVE-IN MONTH'S RENT IS FREE!
Fully-Enclosed Texas-Size Unit are coming soon!
20'X45", 900 Sq. Ft. units available 12/15/23.
Address
2006 Katy Spring Cir
Katy, TX 77493